A better way to prevent & treat pain.
Whether you're looking to build strength and flexibility, or treat existing pain and injuries, Omada can help. It's quick, convenient, and best of all it's free!
Who is right for Omada?
Anyone who is looking to prevent or heal joint and muscle pain.
Improve movement
Tune up your body to help you move better and prevent injuries.
Aches, pains, and injuries
Find out why you're in pain and learn what you can do about it.
Chronic conditions
Get techniques to manage your pain and treatment to improve it.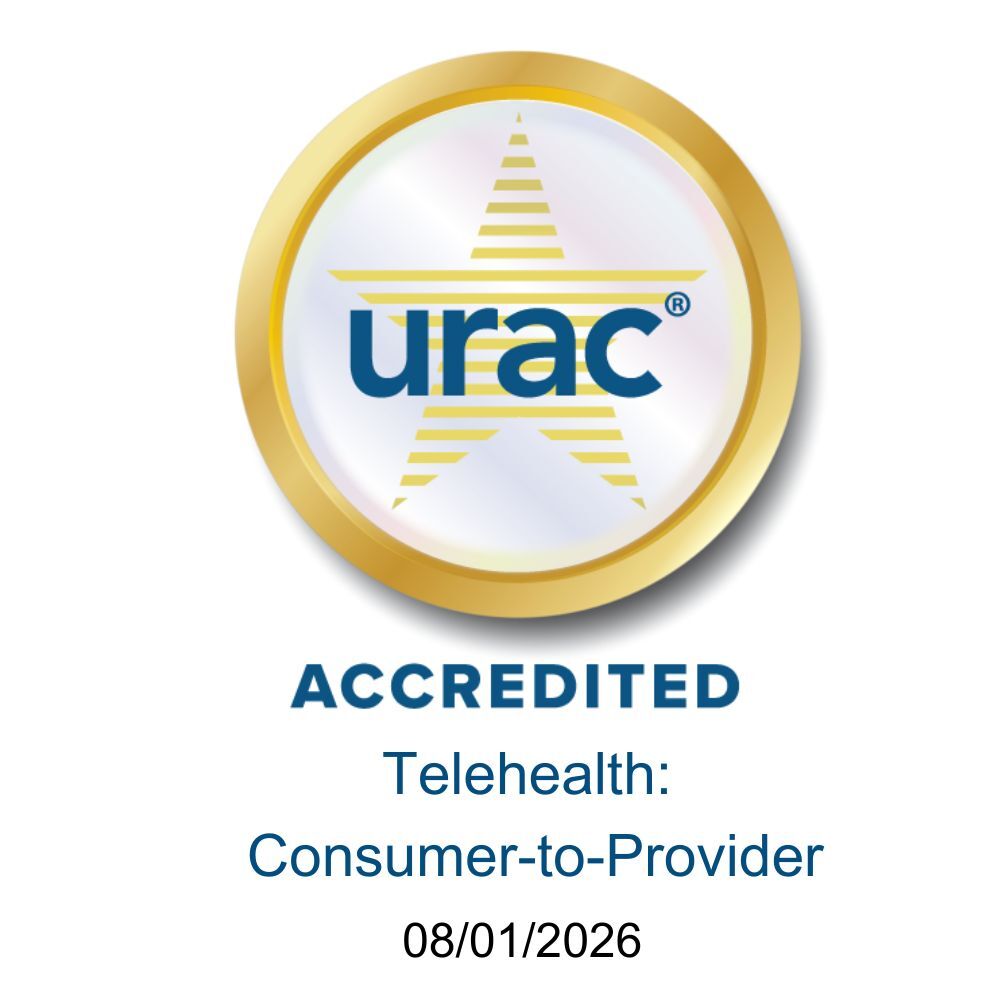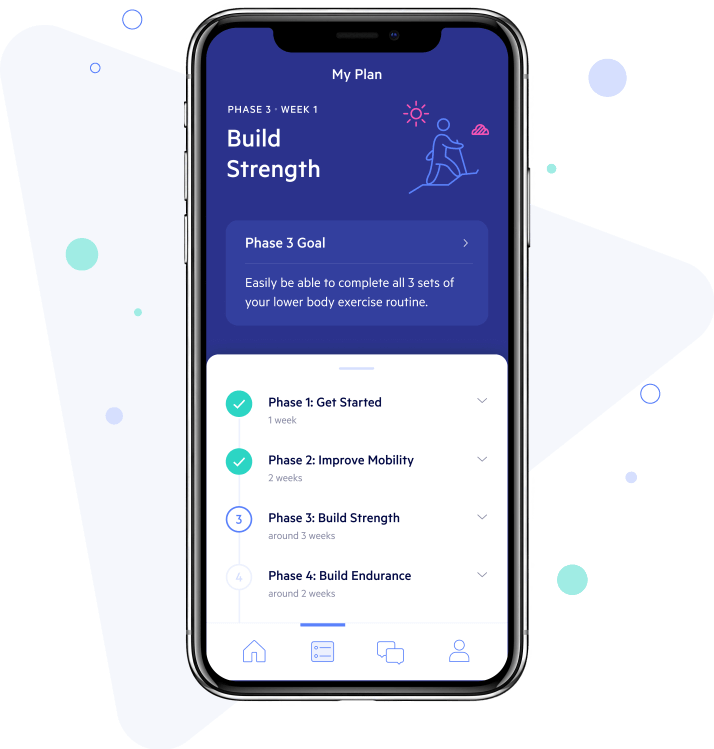 Prevention program.
Starting a new job, a new activity, or just looking for a tuneup? It's easy for your body to get out of balance so it's important to make time to focus on your flexibility and strength to guard against future pain and injury. Omada's injury prevention program is a self-directed program tailored to your needs and is appropriate for those without a current joint or muscle issue.
Video consultation.
If you're experiencing muscle or joint pain, you'll start with a face-to-face video chat with a licensed physical therapist. They'll carefully assess your condition, guide you through a series of evaluative movements, and perform a full musculoskeletal evaluation. You'll leave with direction to the right care option (whether or not it's with Omada) and armed with the knowledge to get better.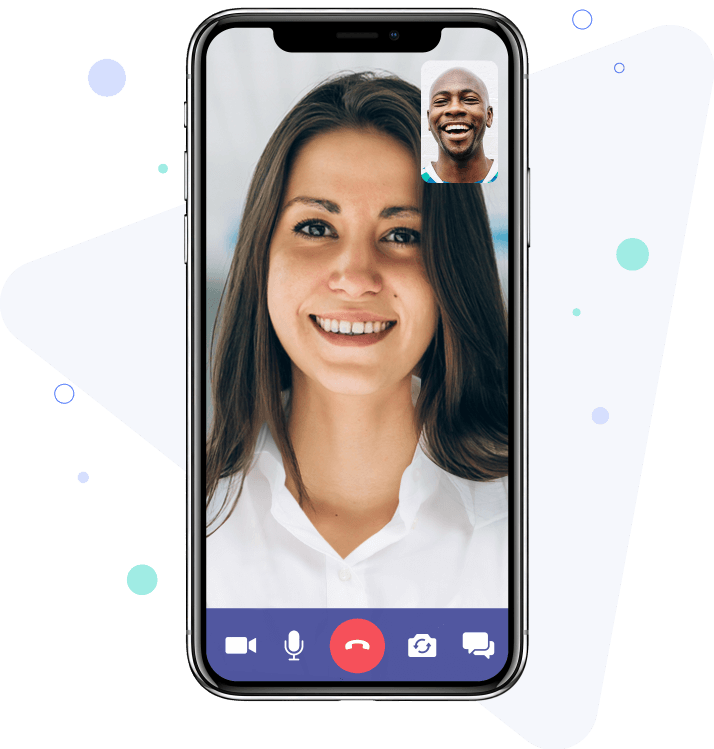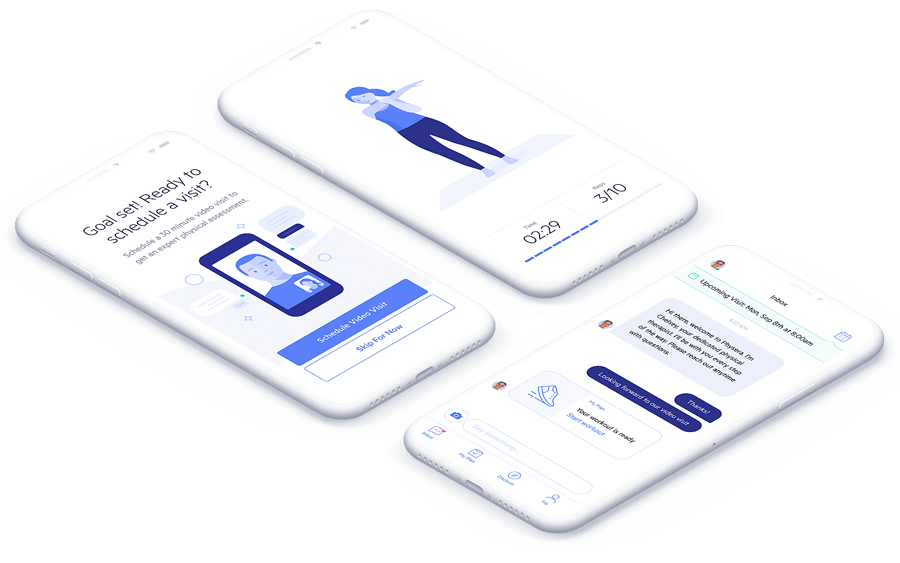 Recovery program.
Our recovery program is an enhanced version of what you might experience via in-person physical therapy. It combines symptom relief, therapeutic exercise, patient education, and more with an always-available dedicated PT partnering with you throughout to ensure care is personalized to you.
Personalized recovery plan designed to treat the source of your pain, not just the symptoms.

App-guided exercises with 3D animations and voice narration to ensure proper pacing and form.

Dedicated physical therapist guiding you every step of the way with support, adjustments, education, and more.

Exercise kit complete with elastic bands, door anchor, and a phone stand – mailed to you.

Innovative video analysis
Analyze your movements in real-time and share them with your PT so that they can better assess your progress and tailor your recovery plan.
Proven to greatly reduce pain.
Thousands of patients have significantly reduced pain and improved function.
Frequently asked questions.
Q.
Is it really free to use Omada?
A.
Yes. Omada is FREE for you to use and at no time will you be billed for any part of the service. Omada is part of your health benefits and is offered at no cost.
Q.
What's the difference between the prevention and recovery programs?
A.
The injury prevention program is for those who are not currently experiencing a joint or muscle issue (pain or injury). It is a self-directed exercise and education program tailored to your needs based on a series of questions answered prior to program setup. For this program, you will not interact with a physical therapist.

The recovery program is for those who are experiencing a joint or muscle issue (pain or injury). It is a treatment program directed by a licensed physical therapist that will focus on guiding you through to recovery.
Q.
How does virtual physical therapy with Omada work?
A.
With Omada, you'll have access to a dedicated licensed physical therapist who manages your recovery every step of the way through video visits, live chat and a personalized plan with guided exercises – all on your smartphone. You'll also receive a free exercise kit in the mail that includes a phone stand, door anchor and elastic bands.
Q.
How is my assessment done without a hands on examination?
A.
The vast majority of "hands-on" assessments, including range of motion or mobility tests, can be replicated remotely. Omada's high-quality, personalized care and its remote approach to diagnosis has shown to be just as accurate as in-person diagnosis.
Q.
How soon can I schedule my initial consultation with a licensed Omada physical therapist?
A.
Appointments are generally available as early as the same day or next day. You will be prompted during the enrollment process to schedule your initial consultation. To schedule an additional appointment with your dedicated physical therapist at any time, tap the "Inbox" tab in the bottom menu in the Omada app, then tap the calendar icon in the top right corner and tap the "schedule video visit" button.
Q.
How soon will I start to experience results?
A.
Most people can expect to experience improvements in the first two weeks but may vary on a case-by-case basis according to individual conditions and care plans. Your physical therapist will provide a recovery timeline that is in alignment with your personalized plan.
Q.
Do I need a referral from my doctor to get started with Omada for Joint and Muscle Health?
A.
No referrals are necessary! If you are experiencing joint or muscle pain, an initial assessment with your dedicated physical therapist will determine if virtual physical therapy is right for you.